WHO WE ARE
CREW, NOT PASSENGERS
Crew is belonging. It's the sense you get when you've persevered through a challenge, as a team. Crew is understanding. It's the commonality you feel when you stand together and reflect on your accomplishment. Crew is connection. It's the personal growth you experience through a shared sense of purpose. Everything we do at RSS is with Crew in mind.

​Here's what students have to say about RSS:
"

Try to explain the sky

. It's vast, colorfully bipolar, it's all encompassing. Running away with a head of adjectives, you realize there is so much more to it than that. It's such a big part of our everyday lives that, to a new mind, it may be impossible to explain accurately. RSS is my sky." K.M.
"

There's one thing that makes a school better than others. I'm not talking about athletics or even academics. It's when you walk into a school and you can see the bonds that the teachers and students hold.

That's crew." T.R.
"I don't have two years until I'm in the world. I'm in the world right now. I am living. School isn't preparing me for life. School is helping me live right now." E.K.
"

It really felt, in those few fleeting moments, like the essence of crew. We weren't just looking at the rocks, we were climbing them. We didn't just admire the beautiful waterfall, we plunged into the water." B.A.
"At RSS I feel like everyone is a team." M.K.
"When we do group exercises and have to come to a solution with others, [I realized] I can't do everything on my own." D.C.
"The word Crew is like the word family." S.G.
HOW WE LEARN
​EXPEDITIONS AND
​STAND ALONESWe take a topic and look at it from multiple perspectives.
We invite experts to help with our understanding.
We go out in the field and learn by doing.
We see how what we are learning matters in the real world.
We ask how our learning can make a difference.
We show what we know and get feedback from the community, not just our parents.
We dive deeper in Stand Alone studies.
​SEE OUR PROJECTS

VOYAGESWe use the natural world as a classroom.
We do hands-on, authentic learning in the real world.
We embrace conservation and stewardship.
We use collaboration and communication to solve problems.
We get out of our comfort zones.
We learn how to lead through preparedness and reflection.We engage and empower our selves and others by using empathy, belonging, and respect for the environment.
We grow as humans, and recognize the humanity in others.
​SEE OUR ADVENTURES
Powered by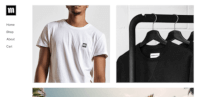 Create your own unique website with customizable templates.